I have spent the last three days working in Photoshop and Illustrator non-stop. My eyes hate me and I think I am going to need a stronger prescription on my glasses now, but I finished a monumental project I've been working on. I'm sorry eyes I know you want to stop looking at all the things but we have miles to go.
You see, I like to keep certain things organized. And I am a nut for a good planner. Everything else in my life is utter chaos but I have a list and the chaos is probably on there. I always assume there are other people out there like me, so when I set out to find a planner to track everything for my blog, social media and shop I thought finding one would be a piece of cake.
Fast forward to six weeks later and I still haven't found anything suitable. Some I found would track a couple of things, some a couple more. But nothing was set up to track everything I wanted.
So I made my own.
And it turned out to be awesome!
I printed a couple at FedEx Kinkos and had them bound on a spiral ring and posted a pic. People started direct messaging me on Facebook and Twitter asking when they could buy one. So I recreated the whole thing and cleaned up the resolution on every page and added ten backgrounds to choose from. They are listed in the shop right now. Your background options are:
Chevron
Christmas Sweater
Circles
Mason
Moroccan
Paisley
Peace Signs
Quatrefoil
Steps
VW Bug
There is a print option where I will have the planner printed/bound and shipped to you or a digital option where you can buy the file and print it yourself.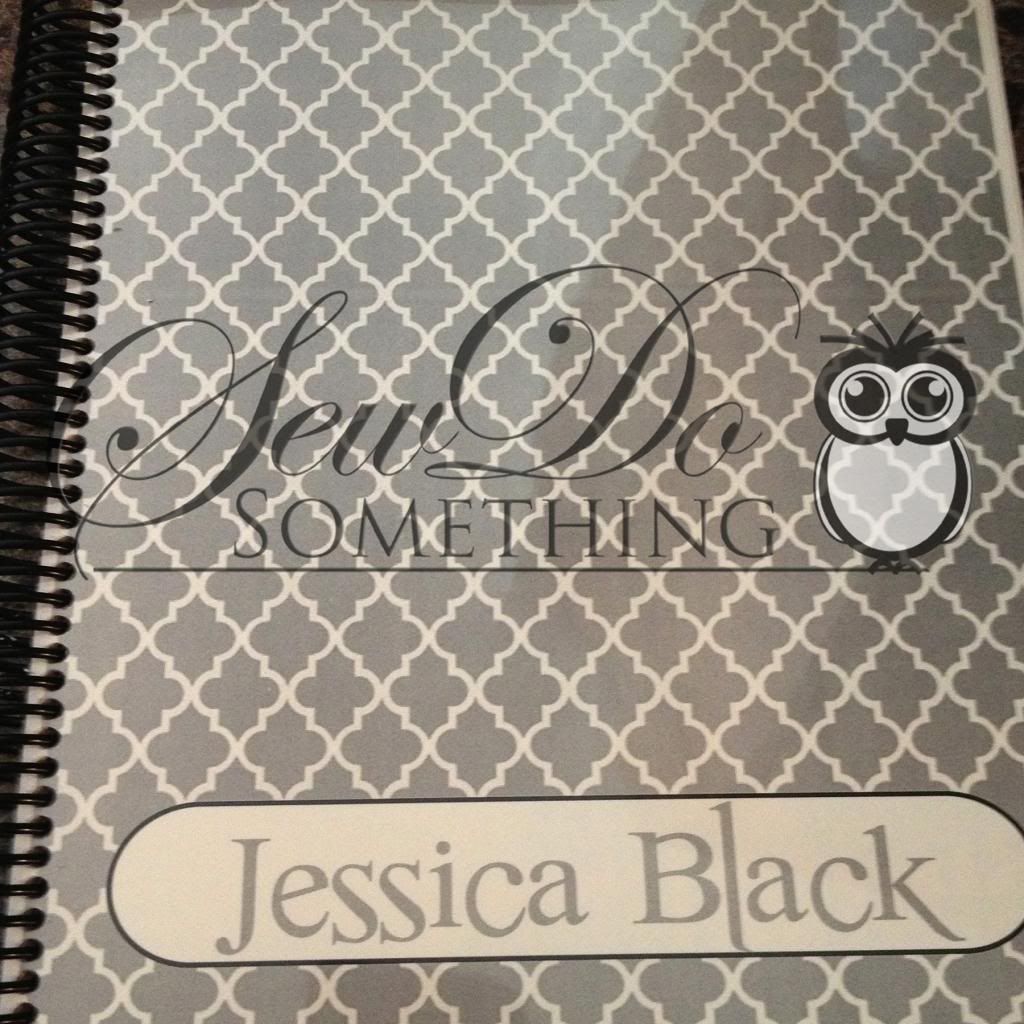 I'm also personalizing them for you too! The pages inside are slightly different than the pics here. Like I said, I had to make some changes to the original. Here are some pics from the original and the new sheets.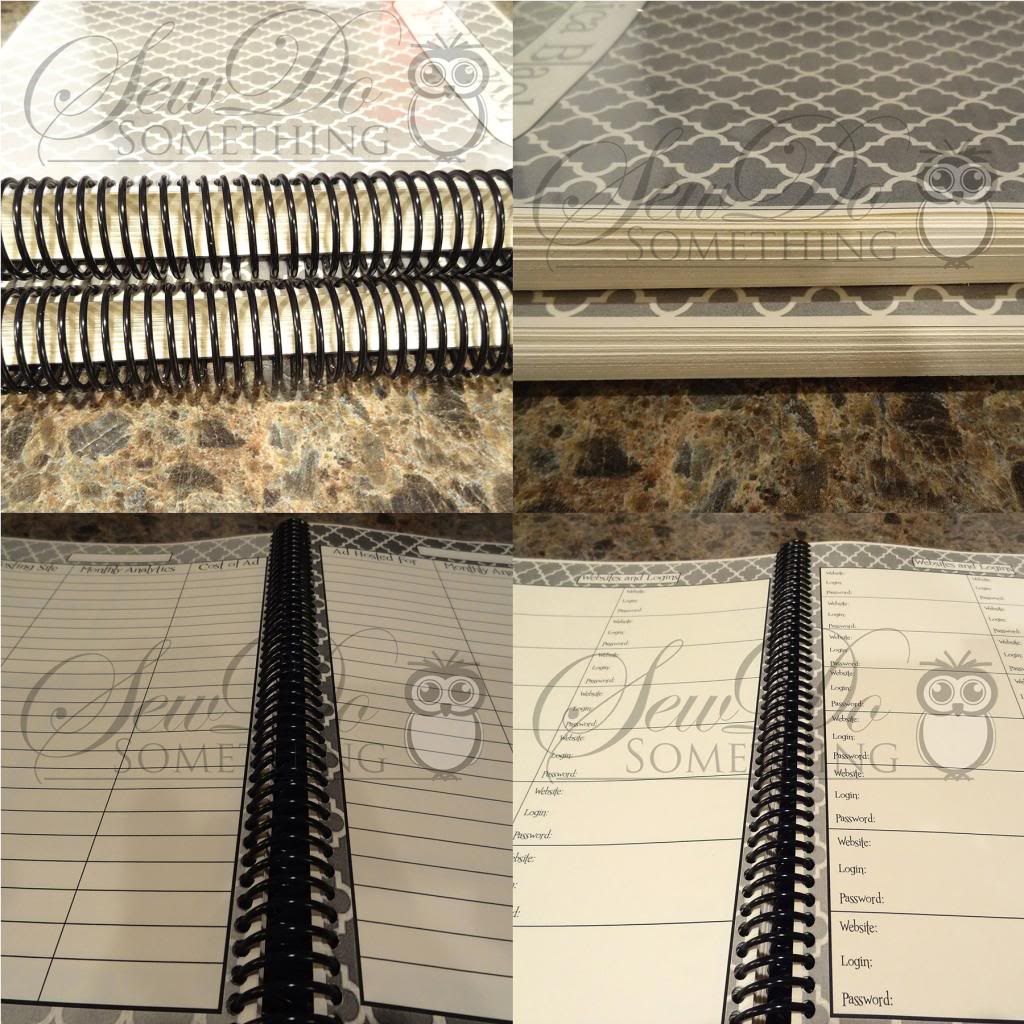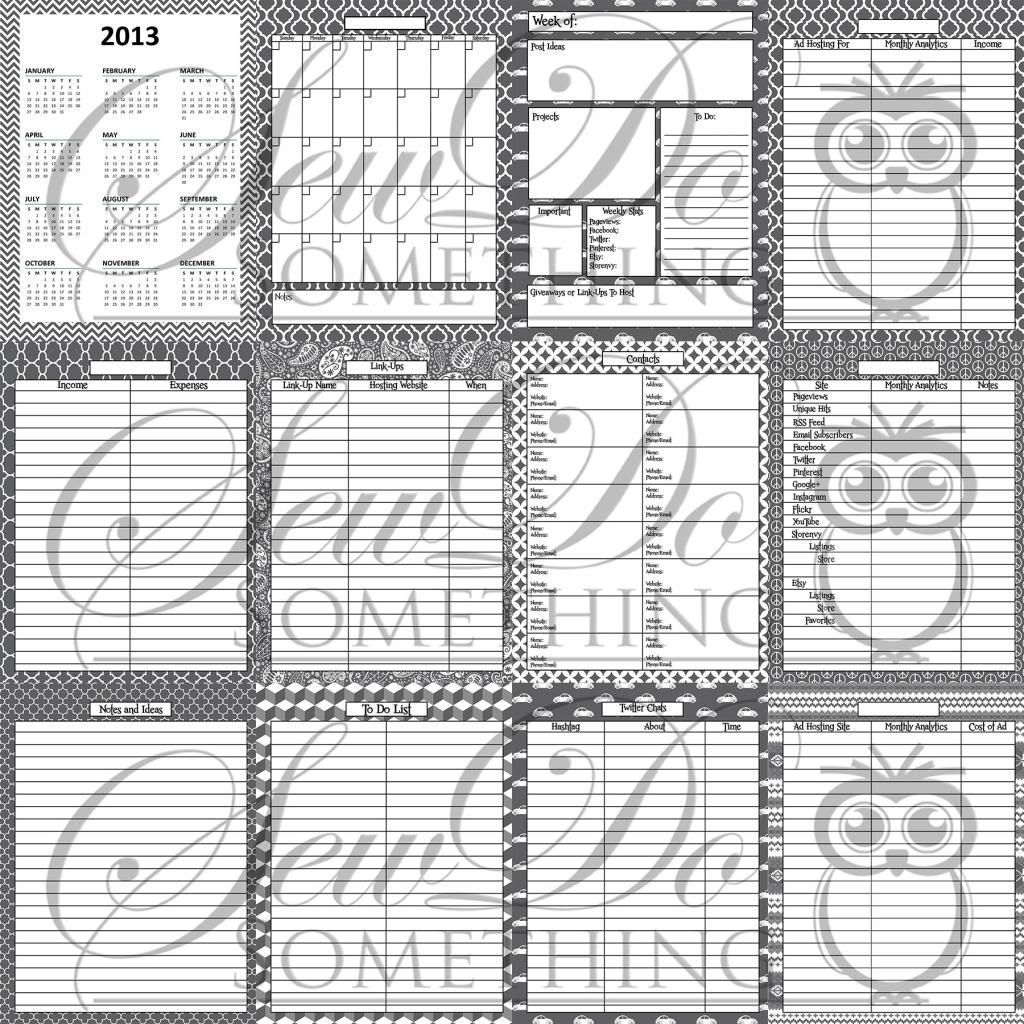 Of course they won't be printed with my watermark on them. Those are pics directly from the listings. But as you can see the planner has everything. Calendars, weekly sheets, analytics, ad trackers, chat trackers, contacts, websites and logins, notes and ideas, to do lists and a monthly income/expense sheet for taxes. This baby is 144 pages and printed on cardstock.
It's a beast and it's not really a carry around in your bag kind of thing. This is a total desk reference for your throughout the year.
Want to check out the listings? Ready to order one?
Click here
!